By Yana Miladinova, PR & Marketing Executive
With Brighton Pride tomorrow, we decided to put our favourite Pride designs at one place. Take a look and see why we like them so much.
Skittles – "Give the Rainbow"
During Pride celebrations, only one rainbow is important. So, we find Skittles' white packaging truly amazing. It is bold, eccentric and original. It reminds us that you don't need a colourful packaging to "feel the rainbow", Pride is all around us.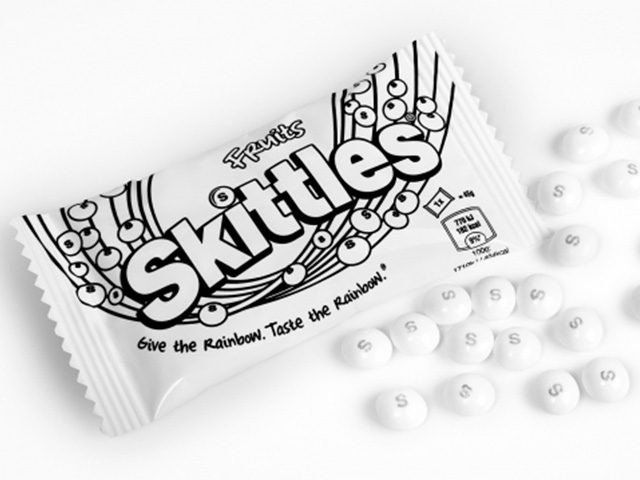 Absolut – "Kiss with Pride"
Bold, stunning and passionate. Everything that Pride represents.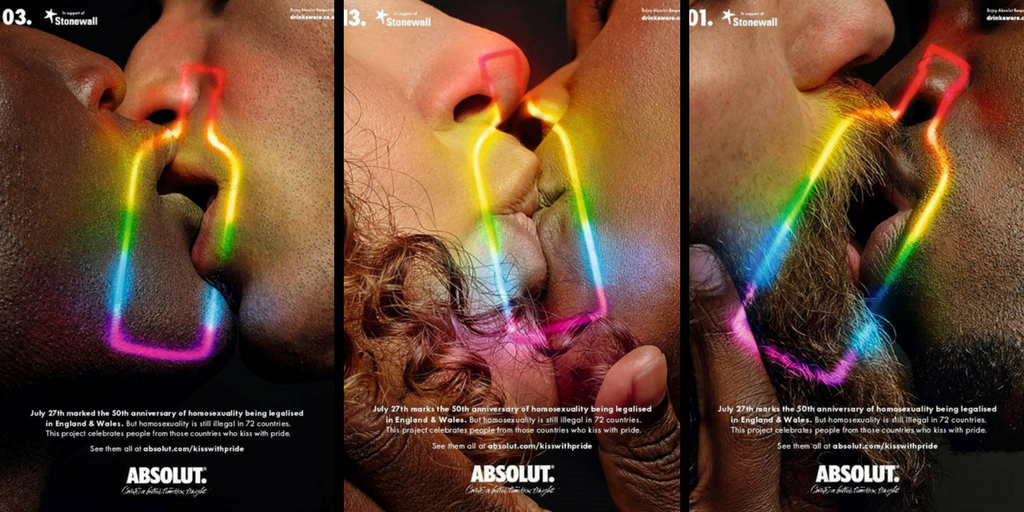 "I love that it helps to support and raise awareness of Stonewall charity, which is a great cause that promotes equality. Plus, I love the neon lights effect within the advertising, creative and bold photography that mirrors the impactful brand itself!" (Susie, Account Director)
Brighton Gin
For all gin-lovers, Brighton Gin did an exclusive Pride packaging.  Our Client Services Director, Vicky, is the lucky owner of one of those colourful bottles and this is why she loves it:
"It's local, it's delicious and the packaging is consistently spot on. The original aqua bottle inspired by the seafront railings with the pier ticket stub shaped label, to last year's pink Pride edition and this year's on trend ombre rainbow label with pink wax.
"The story on the packaging, consistent with the original 'created for good time boys and girls everywhere' helps celebrate the free-thinking, campaigning and hedonistic spirit of Brighton, and of Brighton Pride. Not only that but there's a donation to charity from the limited edition run of 400 bottles. It's the perfect brand partnership."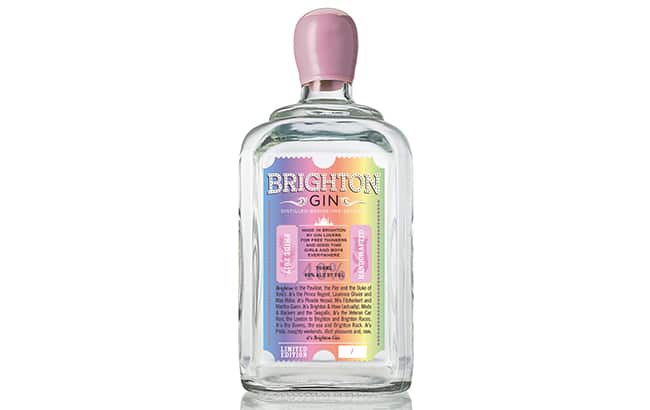 Levi's – "Fight Stigma"
Simple message, but with a clear and strong purpose.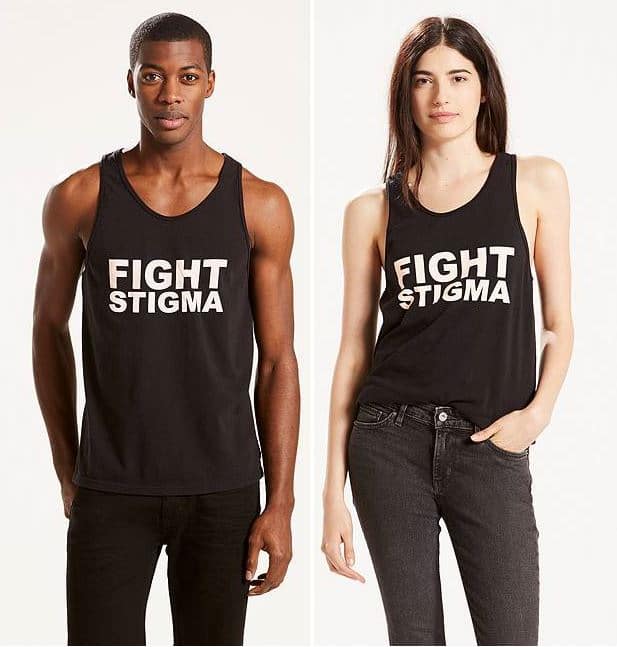 "The 2017 Levi's Pride Collection continues the San Francisco company's tradition of supporting the LGBT+ community, with 100% of proceeds benefiting LGBT charities Stonewall Community Foundation and the Harvey Milk Foundation.
"This year it drew inspiration from the AIDS memorial quilt, and the defiant nature of clothing worn by activists during the 1980s for its Fight Stigma tank top. It recognises key moments in LGBT+ history with a timeline on the back and an inspiring call to action on the front." (Sam, Media Consultant)
Brighton Bus Shelter
After Diversity Bus, Brighton has a Pride Bus Shelter – a creative and colourful way to bring all people together.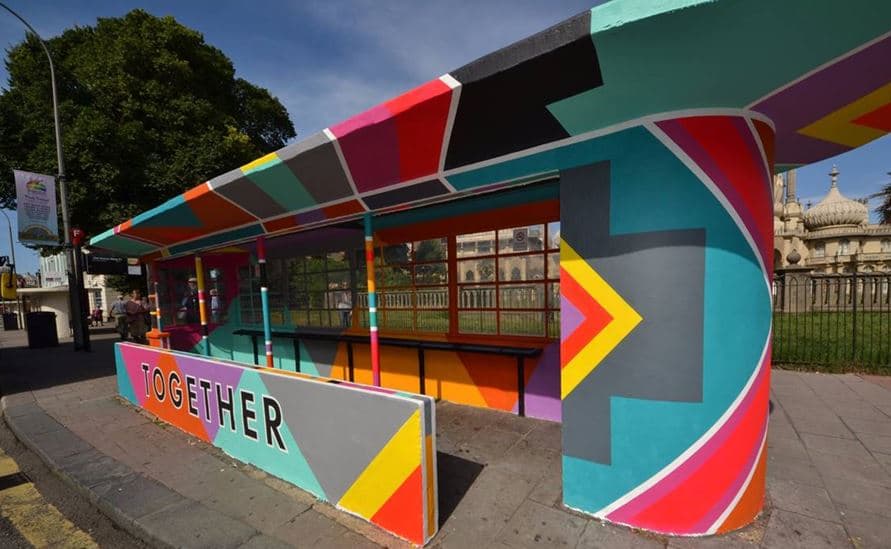 "Art + Believe are doing brilliant things in Brighton at the moment. I think they capture the essence of Brighton spirit, visualise it and bring it to life. This is no exception!" (Alice, Account Director)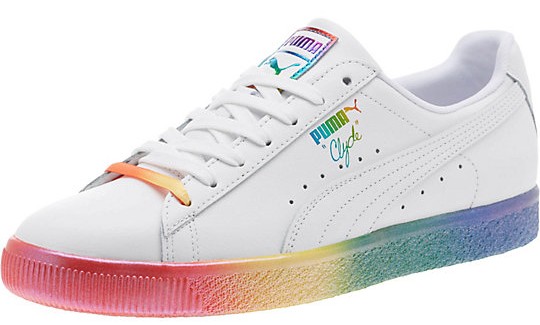 "I love the new Puma's Pride sneakers. Colourful and pretty, they are perfect way to wear the rainbow with you all the time. Literally!" (Yana, PR & Marketing Executive)
Brighton Shop
Honouring the Pride celebrations, most of the shops in Brighton decorate their windows with the rainbow. However, this one stood out for our Account Director, Sally:
 "Couldn't resist this on my way home yesterday. I particularly like the unicorn."
Proximity London – "Love Lived Here"
Celebrating the pioneers of the LGBT+ movement. As our Researcher, Lianne, said: "That's ace!"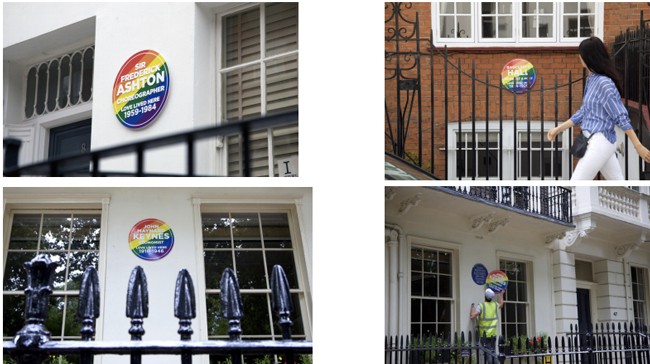 Gilbert Animated
To honour the creator of the Pride flag, a typeface was created representing the original rainbow colours.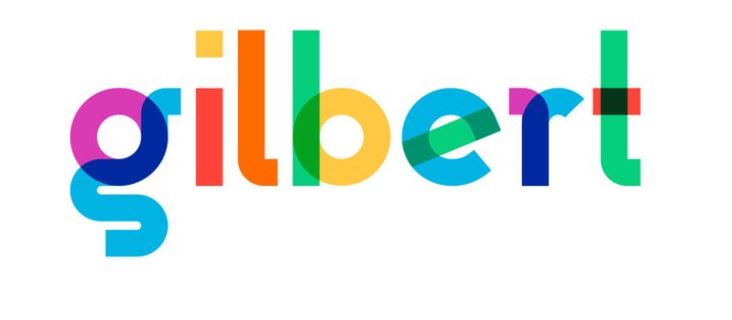 "I just love this typography and the story of Gilbert Baker" (Emma, Account Manager)