The spirits sector is renowned for expressive design, offering the opportunity to craft elegant bottles, ornate labels and tactile outer packaging. So, with Burns Night celebrated this evening we thought this would be the perfect chance to share some of our favourite whiskies, and the design teams that have brought them to life.
From the isles of Jura to Islay and Orkney, and even a bold new offering from Wales, here are our favourite 'Scotch' whiskies.
Bruichladdich
"Though described as an 'Ayrshire peasant', Scotland's national poet Robbie Burns' poems reveal his fondness for good whisky – so we can only imagine what he would have made of this squat baby-blue offering, reminiscent of Wedgwood pottery.
"Bruichladdich comes from the remote island of Islay, and the distillery seems to have consciously moved away from traditional design cues that evoke images of wood-panelled rooms and open fires to embrace a modern bottle that would sit happily on the back shelf of a EC1 bar." (Tara Crean, Media Consultant)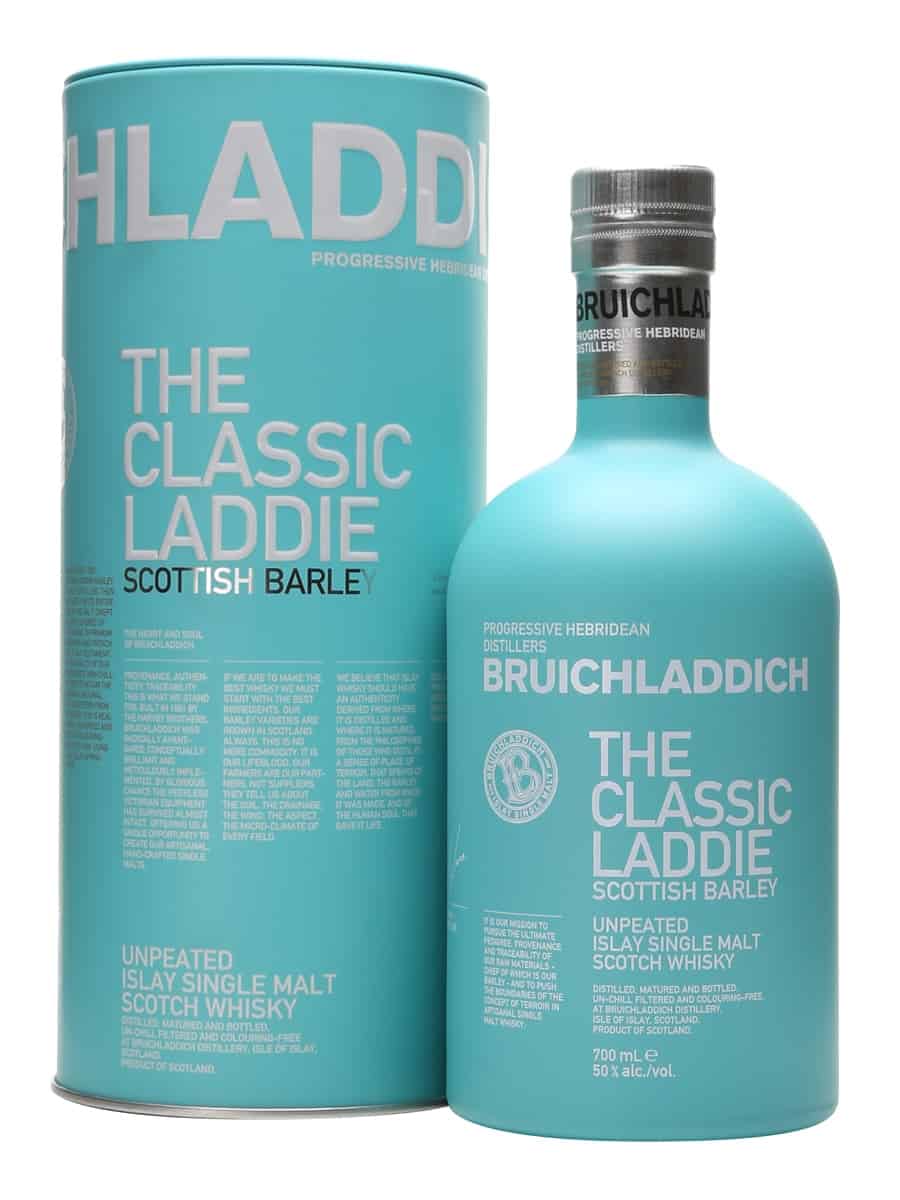 McAllister
"For me, Denomination's elegant redesign for McAllister is a triumph. They worked closely with the client to retain a classic and recognisable bottle shape and immediately identifiable illustration, creating a refreshed identity that celebrates the brand's heritage and authenticity with a contemporary twist.
"The new bottle has a much more premium feel and research showed that it boosted the credibility of the brand. I love how you get much more of a sense of the history and the story behind the brand with the new design. Something that Denomination are brilliant at!" (Sophia Voce, New Business)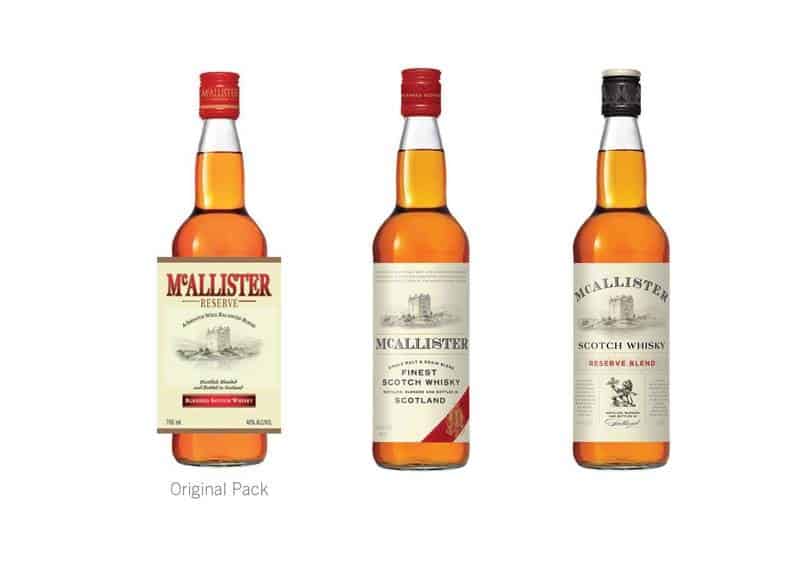 Scapa
"The design codes in the whisky category are mostly quite dark and masculine, which is why I really love the look and feel of Scapa (especially its 16-year-old which is, alas, now discontinued). It's elegant and a touch more feminine than many whiskies.
"The shape of the bottle is more slender and the dusky blue colour palette is designed to evoke the blues of the Orkney seascape. And the sailboat in the glass and on the presentation box gives a real freshness to the design (by Nude Brand Creation). But if it's an everyday whisky to mix with ginger wine for my favourite Whisky Mac…then I turn to Waitrose blended Scotch whisky every time." (Vicky Stoakes, Client Services Director)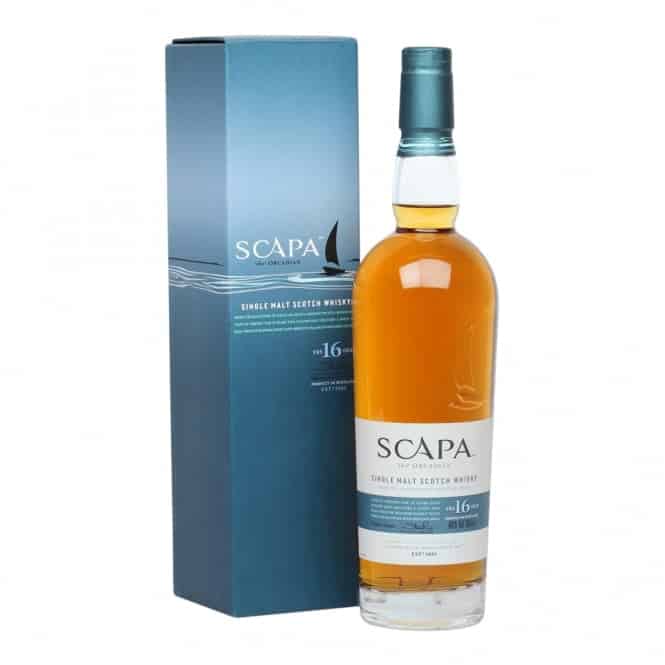 Penderyn
"An interesting development in the whisky sector is the nascent whisky industry in Wales and England. In our neck of the woods, whisky has long been the preserve of Scotland and Ireland, but as consumer demand for locally produced and crafted brands continues to grow, so does the number of distilleries, albeit at a much slower rate than the UK gin sector.
"One interesting Welsh brand is Penderyn, a distillery based in the foothills of the Brecon Beacons which is reviving the lost art of making whisky in Wales, which had disappeared 100 years ago. A favourite design and whisky of mine is Penderyn Dragon Legend, a single malt adorned with a tactile label showing a red dragon – the national symbol of Wales.
"The bold design looks premium but it also its roots in the history and folk tales of Wales, while the slate grey highlights remind me of the slate the country produces. It's packaging design which feels like it's part of Wales and with its own identity, when it could so easily have borrowed from traditional whisky design codes. And it achieves standout with its bright red colour in a category which is generally quite restrained, full of gold and stags." (Samantha Clark, Media Consultant)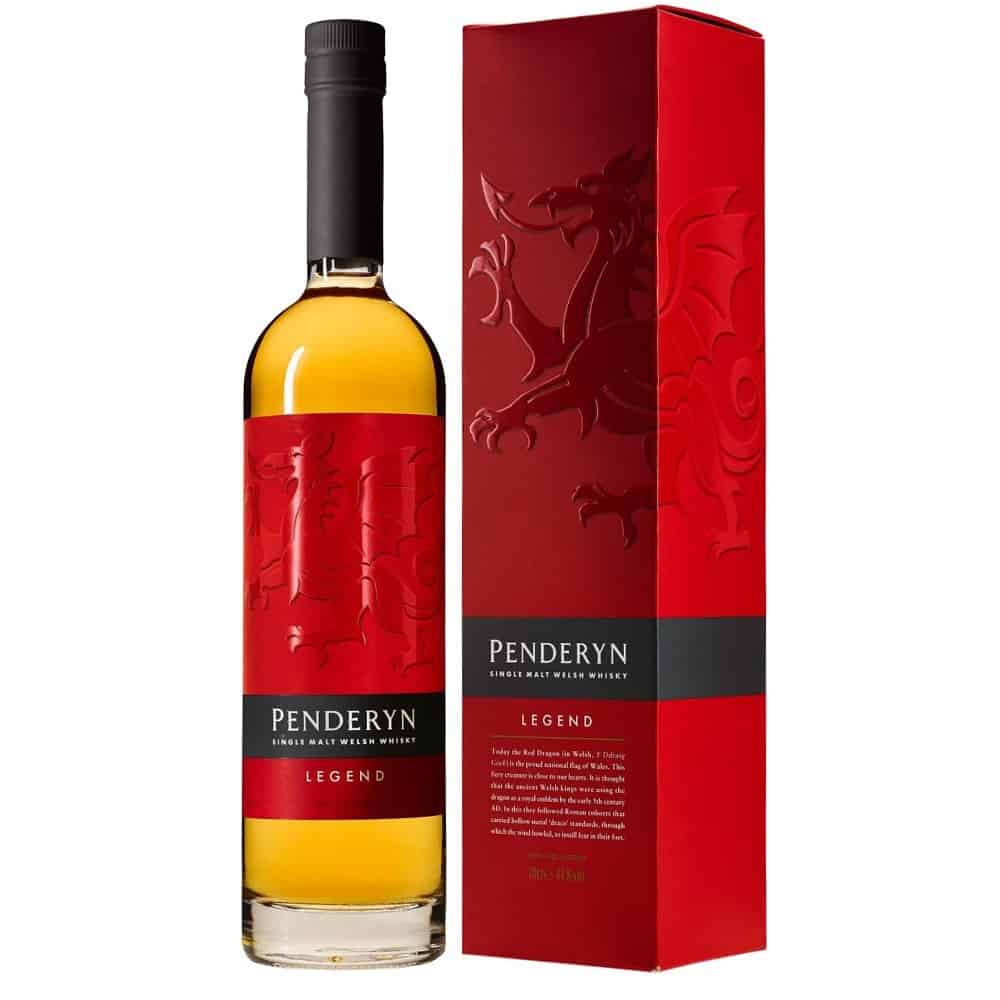 Ailsa Bay
"I love whisky and I think this bottle design for Ailsa Bay is beautiful in its simplicity (and tastes good too!). Ailsa Bay is a relatively new whisky so the design by threebrand needed to reflect this which I think it does perfectly.
"A bespoke stopper also featured a real piece of granite from the brand's namesake – the ancient volcanic rock Ailsa Craig which can be seen off the coast of the distillery which adds to its uniqueness."  (Sally Moorehouse, New Business)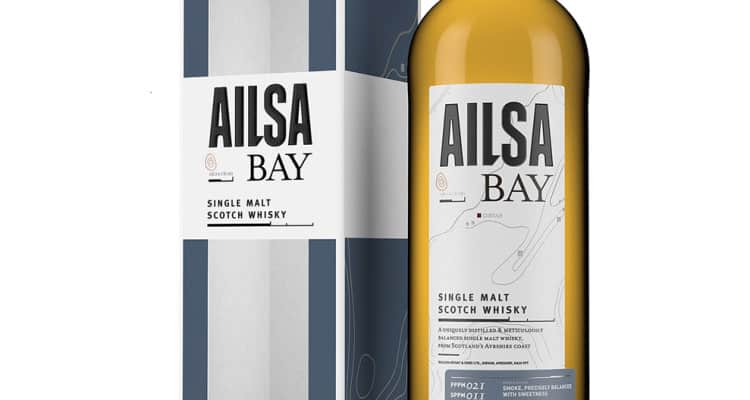 1984 Jura
"I'm not a huge whisky fan, but I am a fan of George Orwell, so for me it has to be jkr's work on the 1984 Jura.
"Orwell wrote his most famous work whilst staying on the island of Jura, and in 2014 the distillery released 1,984 bottles of the then 30-year-old single malt. It was a clever design strategy, and the execution was lovely too – cell-like windows revealing the 'right' words." (Alex Blyth, Co-Owner)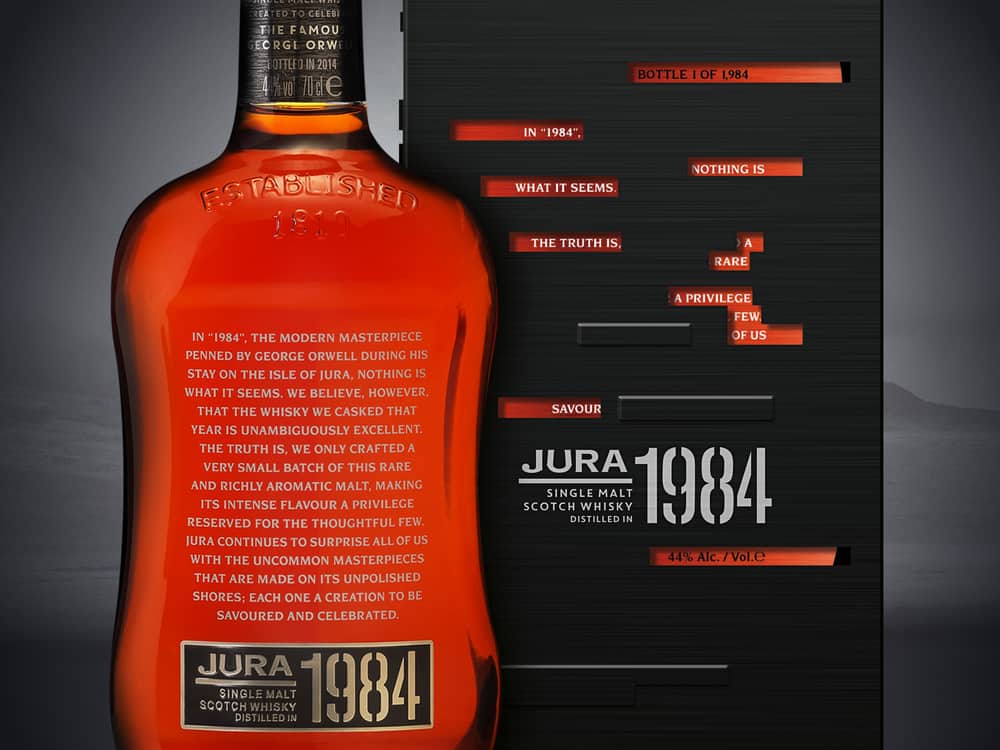 Chivas Regal 18-Year-Old – Vivienne Westwood Edition
"Made entirely in the UK, this unmistakeable collaboration between Vivienne Westwood and Chivas Regal involved a unique four-piece silk bottle covering inspired by the design of the Union Jack Flag.
"The use of engineered digital printing allowed each panel to have a digitally printed, 8 colour image which cannot be created with standard screen-printing. Each panel was lined in Vivienne Westwood's striped silk and gold thread, and was used to embroider the Vivienne Westwood logo to the front of the bottle cover. Traditional and contemporary." (Jo Hall, New Business)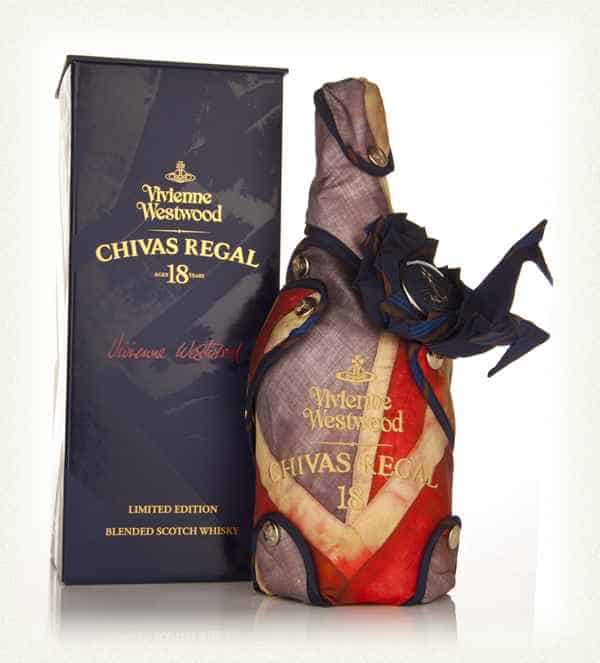 Clerk of the Works
"Always with one eye on architecture, Clerk of the Works is the dream Scotch whisky for my carefully-curated bar! With only a few bottles of this rare single malt in existence – most of which remain behind the bar at The Hawksmoor restaurants – each bottle is all the more precious.
"Here Design took three architectural masterpieces crafted by British architect Nicolas Hawskmoor (the Mausoleum in Castle Howard Gardens, St Paul's Cathedral, and Christ Church in Spitalfields) as their point of inspiration for the brand identity and packaging.
"Each bottle incorporates the blueprints and details from the buildings with an architectural language that intrigues and inspires in equal measure." (Sian Disson, Media Consultant)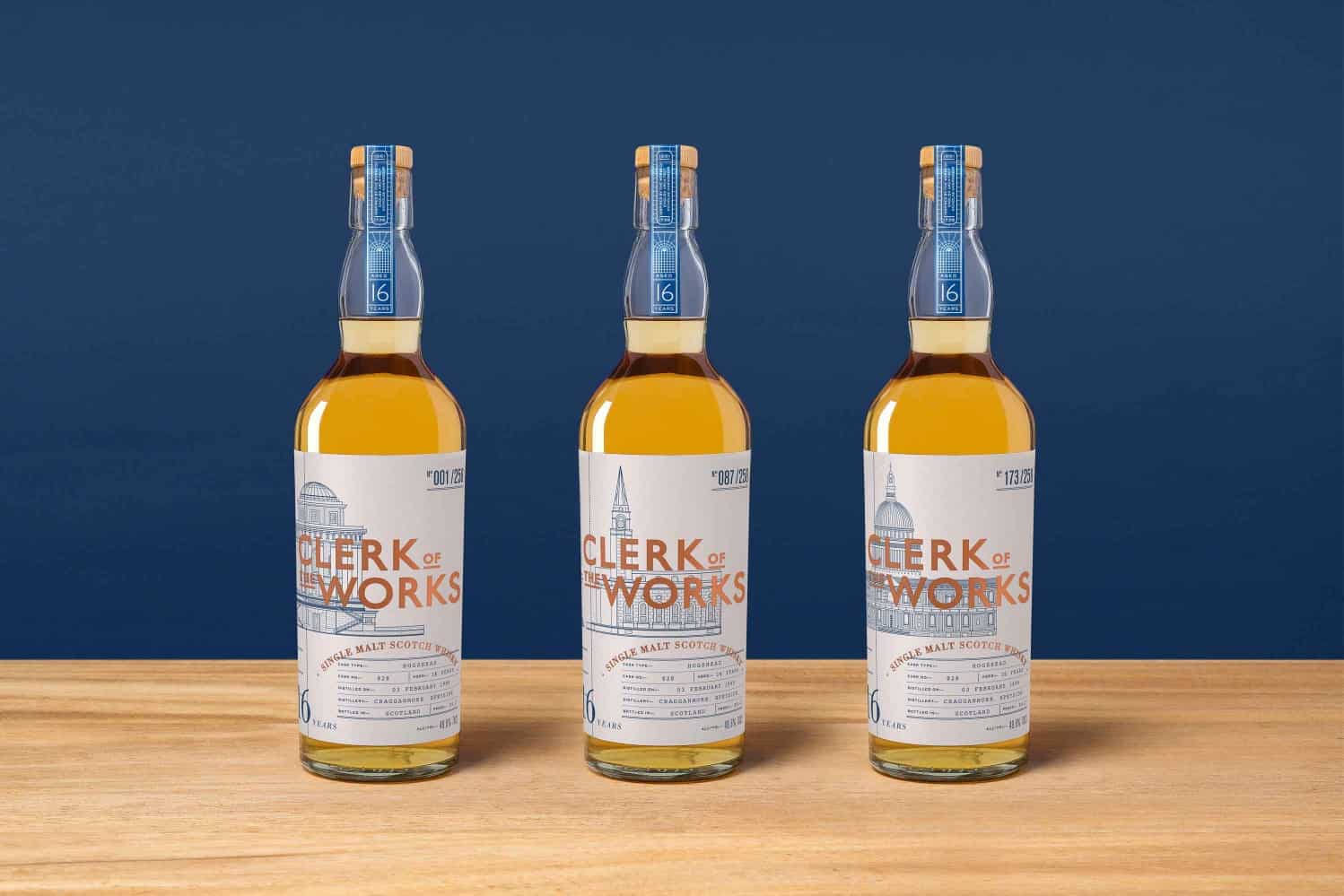 Compass Box
And how could we post an article about whisky design without mentioning Compass Box? This intriguing and playful clutch of self-proclaimed Whiskymakers deliver bottles with names such as 'Spice Tree Extravaganza' and 'The Circus' – or simply 'No Name' – matched only in allure by their intricate bottle designs by Stranger & Stranger.